WELCOME TO
Garden Grove Apartments
Nestled in Bismarck, ND, discover a range of comfortable living spaces with thoughtfully designed efficiency, studio, one, two, and three-bedroom floor plans. Our central location near Bismarck State College and exciting attractions like Kirkwood Mall and Tom O'Leary's Golf Course ensure a convenient living experience. With easy access to I-94, your daily commute is a breeze. Enjoy the added benefit of laundry facilities, controlled access, and rentable single garages. Schedule a tour or contact our team for more information – we're excited to assist you!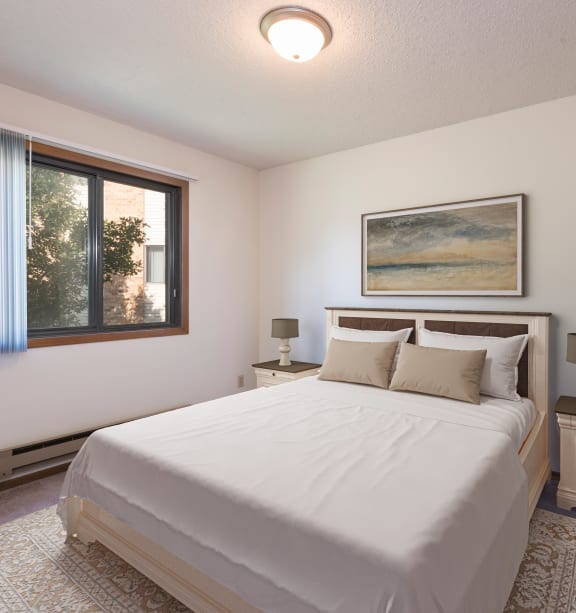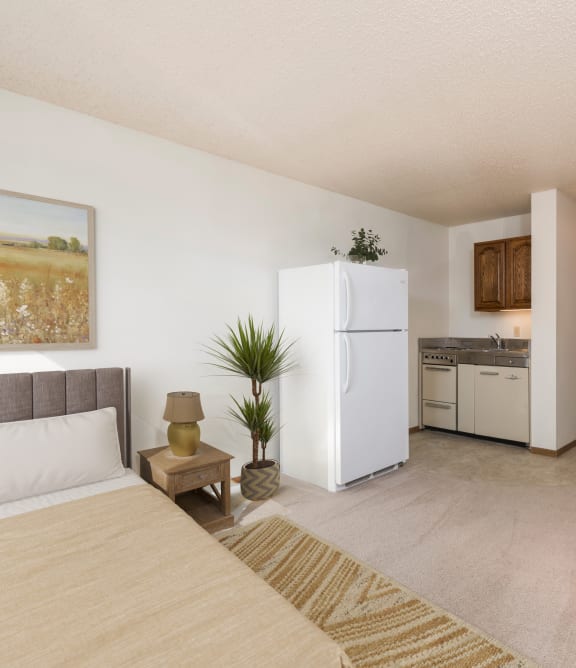 FLOOR PLANS
Thoughtfully Designed Floor Plans For You!
At Garden Grove Apartments, we offer a range of thoughtfully designed floor plans to meet your unique needs. Whether you're looking for an efficient space, a cozy studio, or a larger one, two, or three-bedroom layout, we have options that fit your lifestyle. Each apartment is designed with your comfort and convenience in mind.
Efficiency 01A
Studio

1 Bath

336 Sq. Ft.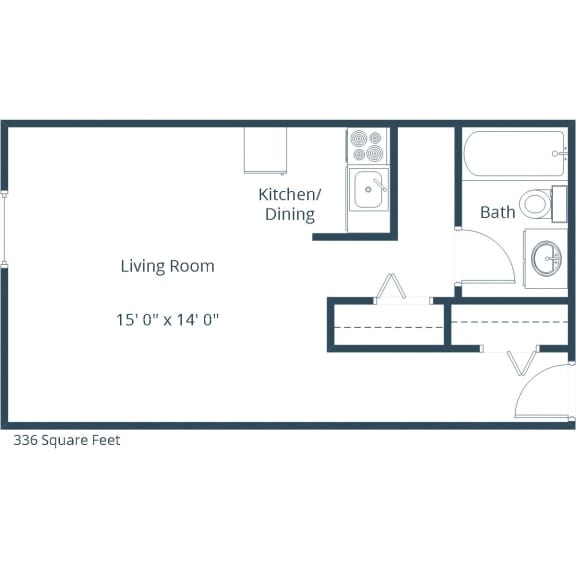 Starting at $605
Deposit: Inquire for details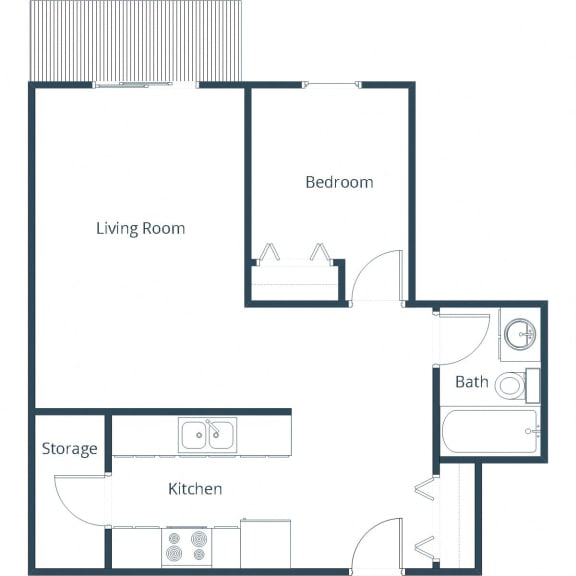 Call for details
Deposit: Inquire for details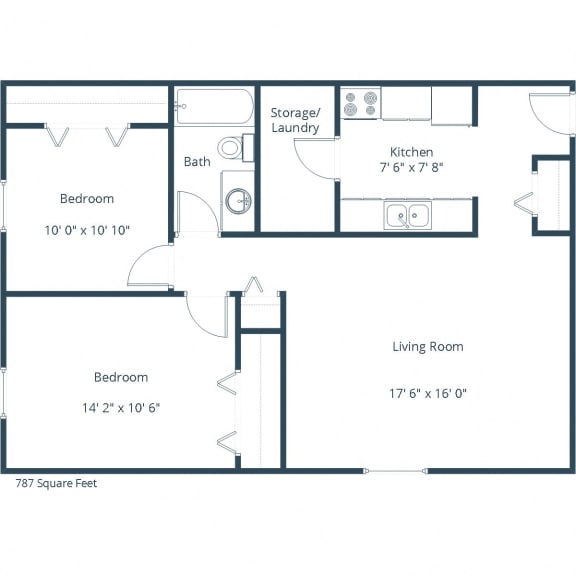 Starting at $825
Deposit: Inquire for details

Discover the Potential of the Space Around Us!
AMENITIES
Designed to
Fit Your Lifestyle
With a focus on quality, functionality, and style, our units offer a perfect blend of comfort and aesthetics. Enjoy the convenience of laundry facilities on every floor, controlled access, and the option for a rentable single garage. Garden Grove Apartments sets the standard for comfortable, contemporary living in Bismarck.
NEARBY COMMUNITIES
Starting At $ 740

1110 W Capitol Ave
Bismarck , ND 58501

0.00 miles away

|

1 - 2

beds

Starting At $ 725

1121 W Capitol Ave
Bismarck , ND 58501

0.00 miles away

|

1 - 3

beds

Starting At $ 1420

4430 21st St SE
Mandan , ND 58554

0.00 miles away

|

1 - 3

beds

Starting At $ 900

444 E Brandon
Bismarck , ND 58501

0.19 miles away

|

2 - 3

beds

Starting At $ 695

1060 Turnpike Ave W
Bismarck , ND 58501

0.19 miles away

|

0 - 3

beds

Starting At $ 850

2413 N 8th St
Bismarck , ND 58501

0.19 miles away

|

1 - 3

beds

205 W Interstate Ave
Bismarck , ND 58504

0.19 miles away

|

1 - 3

beds

Starting At $ 685

205 N 2nd St
Bismarck , ND 58501

1.92 miles away

|

0 - 2

beds

Starting At $ 740

215 N 3rd St
Bismarck , ND 58501

1.92 miles away

|

0 - 1

beds

Starting At $ 640

400 W Arbor Ave
Bismarck , ND 58504

1.92 miles away

|

1 - 1

beds

Starting At $ 655

1109 Memorial Highway
Bismarck , ND 58504

1.92 miles away

|

1 - 2

beds

Starting At $ 870

505 W Indiana Ave
Bismarck , ND 58504

1.92 miles away

|

2 - 2

beds

2902 East Rosser Ave
Bismarck , ND 58504

1.92 miles away

|

1 - 2

beds

Starting At $ 805

3100 East Rosser Avenue
Bismarck , ND 58504

1.92 miles away

|

1 - 3

beds

Starting At $ 640

1658 E Capitol Way
Bismarck , ND 58501

3.14 miles away

|

0 - 3

beds

Starting At $ 1495

2907 Iowa Ln
Bismarck , ND 58501

3.14 miles away

|

0 - 3

beds

Starting At $ 975

4700 19th St N
Bismarck , ND 58503

3.14 miles away

|

1 - 3

beds

Starting At $ 2010

4800 N 19 St
Bismarck , ND 58503

3.14 miles away

|

3 - 3

beds

Starting At $ 1000

2010 Koch Dr
Bismarck , ND 58503

3.14 miles away

|

0 - 3

beds